[Total:

15

Average:

4.3

/ 5]
Discover the most practical tips for traveling by motorhome or for travel by camper . We tell you about a family that has traveled thousands of kilometers in many countries in a motorhome and before a camper van.
VIDEO PRESENTATION OF THIS MANUAL FOR TRAVELING IN A MOTORHOME
Subscribe to our YouTube channel now to follow the new videos of the manual!
Subscribe now to our video channel of the Manual for Traveling by Motorhome to take the free course on Traveling by Motorhome.
MANUAL FOR TRAVELING IN A MOTORHOME
Click on each of the sections, to know everything and more about how to do tourism traveling by motorhome:
Why travel with a motorhome?
Is itinerant tourism most attractive of all because it gives you total freedom. If you choose to travel in a camper or motorhome, you decide the schedules and the route.
Plus, it has the magic to make you enjoy beautiful places away from conventional tourist routes. This way of traveling te is closer to the customs of the different regions you visit and also to people. It is a more humane tourism. We stop being simple tourists to become travelers.
But the advantages of traveling by motorhome in Spain or Europe. Traveling by camper allows you to always carry your things with you. A perfect solution for those who find it difficult to change beds, sleep with another pillow, or even those with allergies or hobbies and who find it difficult to find restaurants. And the best of all… reinforces family ties. Quality time with your children is a great reality in the motorhome. Traveling in a motorhome with children is for us, without a doubt, the most practical and best way to travel with children.
For us, a traveling familythere is no better way to travel with children, travel as a family and to discover charming tourist destinations.
Since I was born 36 years ago, I have known the world of caravanning. I was born in a caravan, as the daughter of a good showman. From the caravan I went to a van, from the van to a T4 camper and from this to a motorhome. I'm a bit of a novice, as you can see. And the best we also know how to travel in a tent and rent a car or plane and hotels. For all these reasons, we hope to help you in this manual with a vision that will try to be comprehensive above all.
What does the manual for traveling in a motorhome contain?
To help you get started in the world of motorhomes and campers, we have tried to dump all our knowledge and experience in this world into an intuitive and accessible manual. For us, there is no better way to travel than traveling by motorhome. So we want this to be accessible to everyone.
In this manual you will find answers to many of these questions:
All these questions and more are intended to be answers in this manual that we have prepared. A completely free manual accessible to everyone.
The philosophy of the manual is to help start and solve doubts in the world of caravanning. Therefore, it is important that together we help improve it. Therefore, if you see anything to improve, we ask you leave us your comment below. Everything can be improved, and this recent manual needs to be constantly improved and updated to be useful for newcomers to motorhomes, campers or caravans in general.
How to start traveling with a motorhome or camper?
To start traveling in an AC or camper you have three options: rent, buy or camperize. If it is your first time, it is best to rent. Do not forget that you must assume a cost of between 100 to 150 euros the day for this.
If you are inclined to buy a new motorhome, you should know that its price fluctuates between 45.000 and more than 200.000 euros.
In case you have thought about buying a second-hand motorhome, the figure can drop to a few 15.000 euros.
Finally, handymen can camperize their own van or vehicle.
If you still do not have a motorhome or camper, this interests you
If you do not have a motorhome or camper we still give you a tip to rent one before buying or campering a van. And if you want rent at a good price We advise you to do it from the website that we leave you here below. It will come out at half price because it is private rental. And on top you can rent it wherever you go saving kilometers on the route. In addition, in countries like France there is more supply and they are cheaper than in Spain. Many of our friends have rented through this platform and are very happy with the experience so we recommend it 100%. Of course, before, read our post about 9 things you should know before renting a motorhome or looking for a camper rental.
Do you want the manual in a totally free ebook? Download it by clicking on the image
Discover the most practical tips
Of how travel in AC or camper
with this guide - user manual. A manual designed to help you travel in a motorhome with children, travel in a motorhome with dogs and a guide designed to motivate you to try traveling in a motorhome in Spain or Europe, whatever and with anyone.
But if after exploring the guide we provide, you still have you have questions and you want us to advise you or we can give you a cable To buy a new or second-hand motorhome or simply try this caravanning world you can contact us through our adviceo.
Price Exclusive Offer From
Offer Price Filling in the following form
Price according to advice
VAT included
90 minutes of personalized advice
Fully adapted to your needs. And if we can't help you, we won't charge you.
Our Motorhome route assembly service is a totally personalized advisory service unique to you.
The service is made from a first online interview that is sometimes supplemented by a phone call,
So, we ask you a couple of possible routes to choose. You choose one and we make the road map with the coordinates of all the car parks and service places and overnight for the motorhome, including the main points of interest and things you can see and do in each place.
Price Exclusive Offer Launch from
Offer Price Filling in the following form
Personalized road map with all the coordinates for overnight stays and safe motorhome services. Includes points of interest of what to see and what to do on the route.
VAT included
Price according to route days
Fully adapted to your needs and tastes
MANUAL FOR TRAVELING WITH A MOTORHOME
Click on each of the sections, to know everything and more about how to travel by motorhome in Spain or Europe:
Summary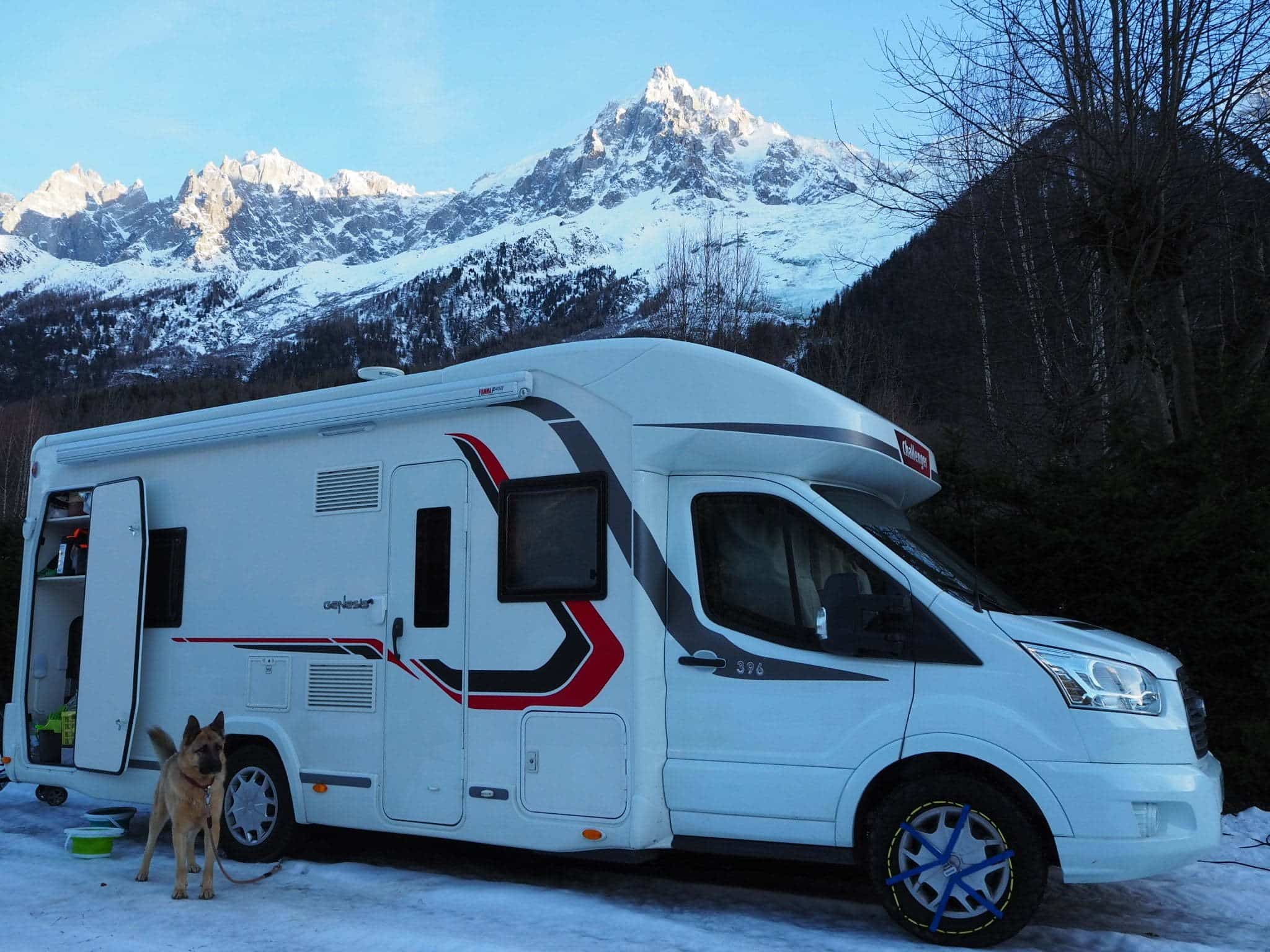 Article Name
The definitive manual for traveling by motorhome or camper
Description
The definitive manual for traveling by motorhome or camper
Author
Publisher Name
Publisher Logo